Board of Advisors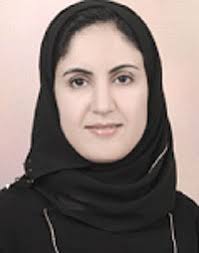 Najla Al Qasemi
Najla Al Qasemi is a former diplomat of the UAE. In 1994 she attained her bachelor's degree in political science from the United Arab Emirates University, and in 2014 attained her Master in e-Government from Stockholm University. As from 2016 working on her Ph.D. in Social Wellbeing Indicator and Policy Decision Making in Stockholm University.

In 1999 she commenced on her professional journey working as a researcher assistance at the Emirates Centre for Strategic Studies. The year 2002 she commenced work with the United Arab Emirates Ministry for Foreign Affairs as a USA Desk Officer. She was transferred as a representative of UAE. In 2004 to Geneva, in 2008 she was appointed as Ambassador to Sweden, Finland and Denmark. In 2014 she was transferred to Portugal. Returning to UAE she worked in Zayed University as instructor in International Affairs Department, since August 2016 for two years. And in July 2018 she joined Dubai Public Policy Centre.

Sheikha Najla serve as a member of the Harrisburg University Senior Advisory Board (UAE).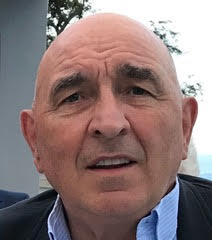 Sir William Patey
Sir William Patey was a senior British Diplomat until April 2012. He served as Ambassador to Afghanistan (2010-2012), to Saudi Arabia (2007-2010) to Iraq (2005-2006) and to Sudan (2002-2005). He was also Head of the Middle East Department at the Foreign and Commonwealth office from 1999-2002. Since retiring from government service in 2012 he has become an international consultant and regular media commentator on Middle East affairs. He is currently Chair of Control Risks Trustee Ltd and Government and International Affairs adviser to Control Risks. He is a
Chairman of Turquoise Mountain Trust, the Saudi British Society and a Board member of PACT UK. His previous positions include Non-Executive Director HSBC Bank Middle East (2012-2019) and Chairman of Swindon Town FC (2012-2013). He served as the PM's Special Envoy for Aviation Security (2105).
He was honoured with a KCMG in 2009. He is an Honorary Fellow of Exeter University and Distinguished Fellow at New Westminster College, Vancouver. He was awarded a Doctorate of Law (Honoris Causa) by the University of Dundee in July 2016.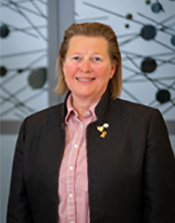 Major General (R)
Kristin Lund
Major General Kristin Lund is a retired Norwegian General. She is the first female force commander in the UN's history. She enlisted in the Norwegian Army Transportation Corps/Army Logistic in 1979 and graduated the following year from its Officer Candidate School. Her first mission abroad was in UNIFIL, Middle East.
In 1991, She was deployed with NORMEDCOY/Saudi Arabia in 1991 (for Operation Desert Storm). In 1992/1993 she was deployed as Deputy Commander/S3 NORMOVCON/UNPROFOR in Sarajevo/Balkans. In 1993 to 1995 she held positions as Assistant G3, UN/NATO Section, Jegerkorpset Akershus Regiment. She was headhunted in 1994-95 and deployed as Staff Officer J3/J5, JMCC/JLOC, UNPF (as a Civilian, UN contractor) in the Balkans.
Thereafter she served in different positions such as Commander Nation Support Element, SFOR, in Balkan (1998 to 99) and Deputy chief CIMIC Coordination centre at the ISAF HQ in Afghanistan (2003-2004).
She attended US Army War College in 2006 and got her master's degree in strategic studies. MG Lund was promoted Brigadier General and posted as Deputy Commander Norwegian Army Forces Command when she returned to Norway in June 2007 until September 2009. MG Lund was appointed Chief of the Norwegian Home Guard in October 2009 until end of November 2013.
From November 2013 to July 2014 MG Kristin Lund was appointed as head of the Veteran Division to the Norwegian Defence Staff. In 2014 Major General Lund took command as Force Commander UNFICYP (United Nations Forces in Cyprus),
Major General Kristin Lund was Head of Mission/Chief of Staff of UNTSO (United Nations Truce Supervision Organization) with HQ in Jerusalem, Israel. She became the first woman in UN's history to be military Head of Mission. From 1 January 2020 she started to work at Peace Research Institute Oslo, PRIO and joined IISA's board of advisors at the end of year 2020.
Major General Kristin Lund is the first Norwegian female Army officer to reach the rank of Major General. Her main focus on military subjects have been logistics, CIMIC (Civilian Military Cooperation/coordination), and light Infantry. She was awarded the Norwegian Armed Forces Equality Award in 2004. In 2015 she received the French Ordre National de la Légion d'honneur, and in 2016, Major General Lund was awarded the Norwegian Defence Cross of Honor. Furthermore, In October 2019 she was awarded the St Olav's Order.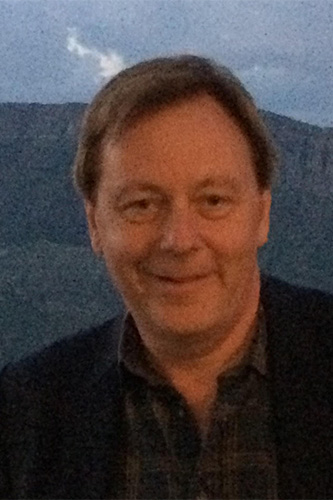 Francis Baker
Frank Baker is a businessman and a former British diplomat In a diplomatic career spanning over thirty years he spent the early part in Latin America before moving to the Middle East in the mid 1990s. After a secondment to the US Government he headed back to London to head up the Equatorial African Department with a focus on conflict resolution. He returned to Washington in 2003 as the Foreign and Security Policy Counsellor before returning to the Middle East via London in 2010 when he was appointed British Ambassador to Kuwait. Two further Ambassadorial roles followed – Iraq in 2014 and Libya in 2018 – before he left government for the private sector. He is now the Managing Partner of Baker McKie and Partners, a company that focuses on providing strategic and analytical advice to a wide range of international clients. He is a member of the Board of Trustees of the British Institute for the Study of Iraq. In addition to his UK honours, Frank is also the holder of the Order of Kuwait (Special Class).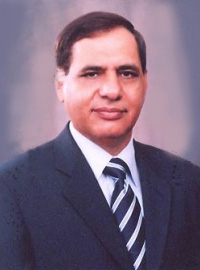 General Ehsan Ul Haq
General Ehsan Ul Haq is former Chairman of the Joint Chiefs of Staff Committee of Pakistan. His four decades of Military Service included assignments as the Director General Inter-Services Intelligence, Director General Military Intelligence and the Corps Commander in Peshawar, which was responsible for security in the Tribal Areas of Pakistan. His international assignments include an instructional tenure with the Iranian Armed Forces and a command tenure with the Saudi Armed Forces.
General Ehsan graduated from Pakistan Army Command and Staff College Quetta and the People's Liberation Army Air Defence Commanders Academy in Zhengzhou People's Republic of China. He has a master's degree in War Studies from the National Defence University, Islamabad. He also attended a number of courses abroad including an Executive Management course with the U.S. Army in Richmond, Virginia.
Ever since his retirement, General Ehsan has been engaged in many corporate, intellectual, and humanitarian activities. He is currently associated with a number of prestigious think tanks internationally and in Pakistan. The General has consented to be a Mentor for Strategic and security studies at the National Defence University, Islamabad. He is a Honorary Senior Consultant of Centre for Law & Globalization at Renmin University Beijing, China, that is the focus institution for the 'Belt Road' Initiative. He is a frequent participant in Track II parleys, a speaker in international forums, reputed think tanks and universities on geopolitical, defence and security issues.
In recognition of his meritorious services, he has been conferred the awards of Hilal Imtiaz (Military) and Nishan-i-Imtiaz (Military), by the government of Pakistan. He is also a recipient of Chevalier de la Legion d' Honneur from the French Government and the King Abdul Aziz Medal of Excellence from the Kingdom of Saudi Arabia.